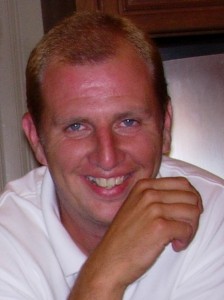 I started working with my father so early in life,and by the time I was 15 I was reading prints and "staking" out new homes. I also did all of the finish carpentry for the first time on a new home at the age of 15. At 18 years old I was made a partner in Butler Homes. At the age of 22 I made a huge leap, left Butler Homes and started my own custom home building company, KR Butler Construction. By the age of 22, I was already old beyond my years and building a successful company competing directly against the older generation of home builders in our area.
In 2000, my father and business mentor, Leroy Butler passed away and I resumed control of the family company, Butler Homes. Since the first Butler Home was built in 1964, we have built nearly 800 homes in and around Delaware County. It amazes me at all of our past accomplishments!
I have always said a custom home is virtually a proto-type, never before built and never the same again. It takes a special skill and awareness of the trade to build something different, with every new project. I am fortunate to have these traits and I believe it shows in the quality workmanship that goes into every Butler Home and every project I do. The market has been difficult to put it mildly over the last few years but I still operate Butler Homes, just on a much smaller scale.
You know us for our new custom homes. Now let us put all of that expertise to work for you fixing or improving your home or commercial building.